Blue Ocean Waves Centre is based in Wembley, London which offers services like Music, Dance, Drama, Art and WholySpoves for all abilities. We consider every person to be unique and gifted and we aim to bring out the best in every person. We teach people with and without disabilities and cater to all ages. At our centre, we want all our students to learn with love.
We conduct classes in:
Vocals

Choir.
Voice Training/Solo

Musical Instruments.
Music Theory and Composition
Music Production
Dance
Drama and Musical Theatre
Art Classes
WholySpoves

Come and witness the good teaching from our experienced teachers who work with passion and intense dedication.
Maria Antonia Jolene Dias, Director of BOWC highlights how her company is bridging the inclusivity gap in the arts. "We cater to children, youth, adults, and senior citizens – we don't leave anybody out. Everybody is talented and creative. Normally, we say that the able community can do so many things. However, we reach out to the community that is neglected, or that doesn't get enough opportunities in society. So, we believe that when I say "every drop counts" it means every talent of every person, based on whether they are disabled or not, is important to us. And we need to accept them just as they are."
Jolene has been a music teacher since 2009 and she explains the importance of providing equal access to people of all abilities, "Inclusivity is very important because everyone needs to feel loved and accepted. For example, I am a person in a wheelchair – if I'm treated differently from any other person, definitely, I will feel low about myself. I will develop low self-esteem which I believe also happens with other children with similar disabilities. Therefore, we need to be accepted by mainstream society, just as how we are and not judged, based on any of the disabilities we have. It's important to mention that there are various types of disabilities – it's not only people in wheelchairs who are disabled."
Inclusivity is a priority for BOWC throughout the organisation as they have recently been registered under the 'Disability Confident Committed' employer scheme opening up job opportunities for disabled people.
Children who are students at BOWC are inspired to pursue the arts full-time. To fulfil these goals, Jolene aims to have her students sit exams and open an examination centre for those with disabilities or long-term illnesses. Also, once permissible, BOWC plans to hold annual concerts and art exhibitions so that people with disabilities will get an opportunity to showcase their talents.
"Train a child in the way he should go, and when he is old he will not turn from it."
Book of Proverbs 22:6
(Holy Bible)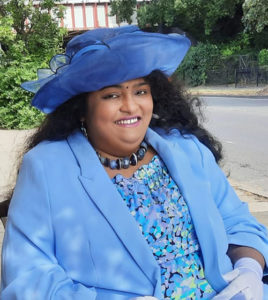 Mrs. Maria Antonia Jolene Dias
Founder, Director, CEO, Safeguarding Officer 
Keyboard, Music Theory and Vocals Teacher
Ms. Maria Antonia Jolene Dias , The Founder / CEO of Blue Ocean Waves Centre has been into Music right from the age of 5. She is a trained and professional singer and has been teaching music since 2009.
She also handles all safeguarding issues at her centre. Jolene teaches keyboard, music theory and vocals. She also does music intervention to children with SEND.
Jolene holds an enhanced DBS for Child Workforce Music teacher within the meaning of sections 113B and 116 of the Police Act 1997.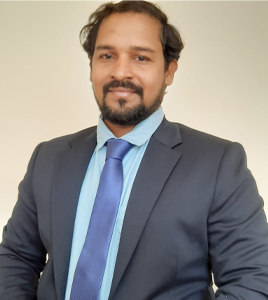 Director and WholySpoves Teacher
Godwin George , is a professional Yoga teacher certified through the Shivananda International Yoga Institute having experience for 8 years teaching children in schools and adults too. 
He also teaches chair yoga for senior citizens or anybody with restricted mobility.
He holds a post graduate degree in Marine Biology and is a qualified scuba diver.
After God's Calling, Godwin has qualified himself as a certified teacher in WholySpoves.
Godwin has a great passion for music, singing, dance, art and decor and canvas painting.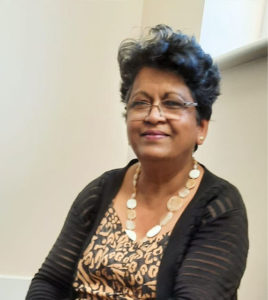 Administrator and Treasurer
Mrs Maria Groti Barros carries all the administrative tasks of Blue Ocean Waves Centre. She is treasurer of BOWC. She has experience of 30 in administrative work in various schools in the past.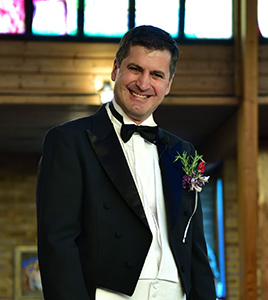 Peter Eros began his singing career at a very young age and has sung in many choirs in Poland and in the UK too at various levels.
From January 2023 he has begun a new position of a Chairman of Blue Ocean Waves Centre, a place where All meets All whatever of their abilities. A place of warmth and welcome.
A Place where your child finds the right tools and support in learning an art, keyboard playing, violin play, yoga or learning to sing without prejudice or discrimination.
His position is to ensure that no one faces what he had.
To promote learning in the form of skills for the benefit of your children and help to bring their dreams closer to become a reality.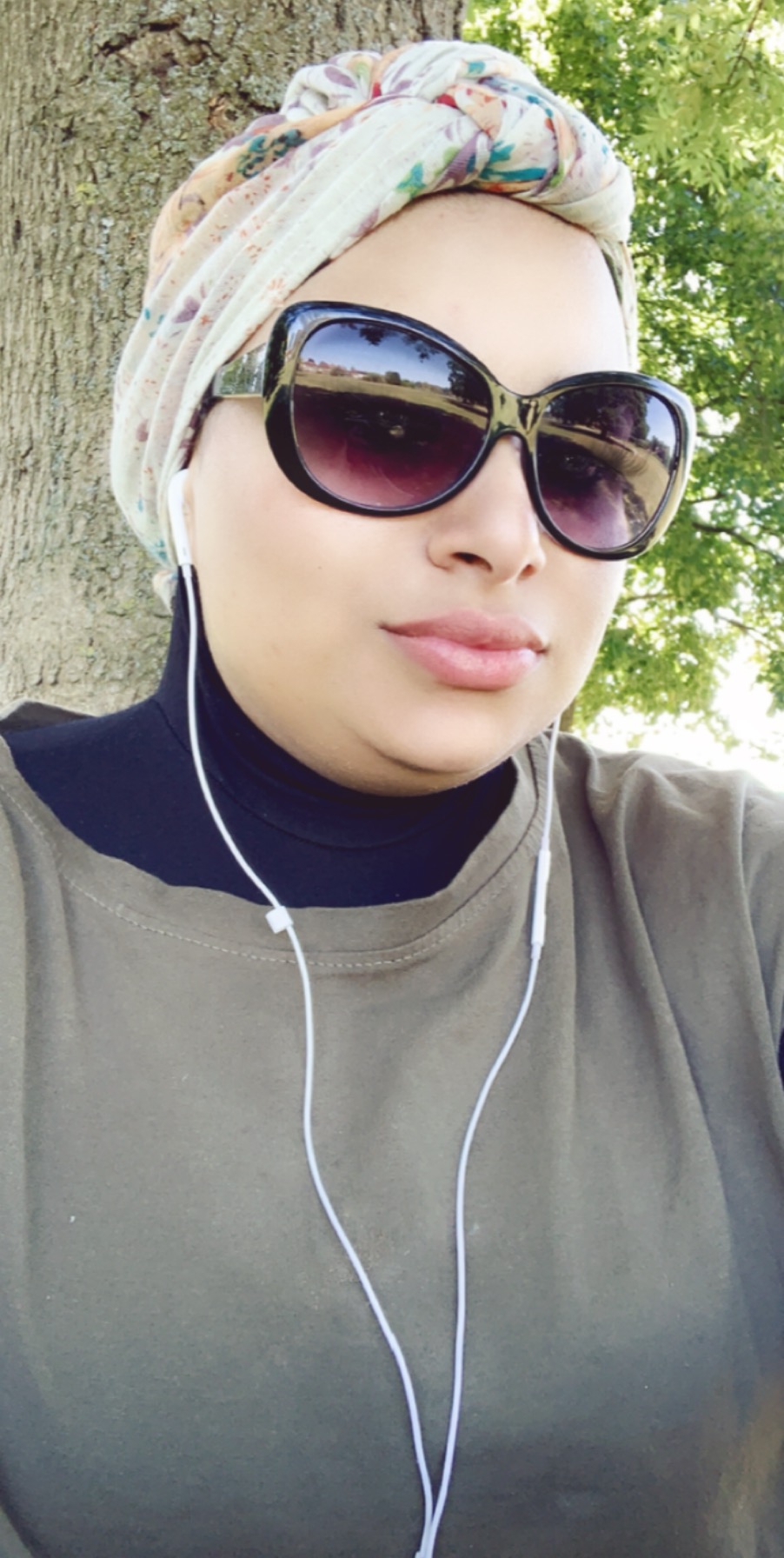 Doaa is a business management graduate with more than ten years experience in the education and charity sectors, including extensive experience with special education needs and inclusion. She is currently working as a life coach to fulfil her dream of helping people to achieve their potential and live their best lives.
She joined Blue Ocean Waves as a secretary because she believes that there is a real need for inclusive community spaces and activities, and feels very aligned with the charity's ethos and values.
As the secretary of Blue Ocean Waves, Doaa's role is to ensure that the charity is compliant with all applicable laws and regulations, as well as the smooth running and documentation of all the charity's board meetings.
Jolene Dias is originally from Margao, Goa India. Jolene was born just like any other normal child but when she turned 15, she was diagnosed with Limb Girdle Muscular Dystrophy(LGMD) type 2b. LGMD is a condition in which the group of muscles weaken the musculoskeletal system and hampers locomotion. Muscular dystrophies are characterised by progressive skeletal muscle weakness, defects in muscle proteins, and the death of muscle cells and tissues. Her condition started when she was in her 10th grade . The initial symptoms started with the slowing down of her physical activities. In the early stage, she could Walk, Climb the Stairs, do Squats, but she could not do it is as fast as others which meant that she used to get left behind. Gradually as the years passed by her disability progressed and her limitations also grew.
According to Jolene, she was born with the talent of singing. "Well, according to me I did not realize my own talent. It was my mother who saw this spark in me and enrolled me to join the Solfège classes." Says Jolene. At the age of 5, she used to attend Solfège classes and did pretty well. This motivated her mother to send her for piano classes where she completed uptil grade 5. As she grew her interest in music developed. She started appearing on the merit list of the music school, this motivated her more. But here her life started changing. When she was a Grade 5 student, she was already in the 10th grade at Manovikas High School in Goa, India. Here her symptoms started appearing and her body muscles started giving way one by one. But still in that similar condition, She completed her Grade 8 in music.
Jolene's disability doesn't stop her from doing things, she wants to do everything possible, but when it comes to her mobility and locomotion, she needs to be dependent on others for it. Due to Muscular Dystrophy, her fine motor skills have slowed down and it became weak with time. She can play the Piano but cannot play as fast as a normal person. Initially, she thought that this could become a barrier but when she saw the condition of other children, she felt that her problem is nothing in front of them and that gave her more encouragement to work in the field of music.
Jolene always had a dream to become a celebrity, she has an inborn talent of acting and she always wanted to become a celebrity, sign autographs and be seen on a big screen. she wanted to be in front of the camera and not behind the scenes, but her limitations made her give up on her dreams. So she took music as her passion and pursued it. Despite her situation, she completed her grade 8 in the music. Now she teaches music to children, youth and adults with and without disabilities or any other long-term illnesses. She has been teaching music since 2009.
Jolene's singing career started with the Hindi title number "Soniye" in 2011. She has sung many cover songs before doing her debut Hindi single title Soniye which was released in 2011. Besides Konkani she has also done one single "Olathumbathe Olenjanli" in Malayalam language composed by Santosh Verma, a lyricist from Kerala. Jolene has also had one more famous solo to her credit, "Thodi Alag Hoon" released by a well-known record label of Mumbai- Crescendo Music.
Jolene is a perfect example of a winner. She is a true fighter, who fought against all odds in her life and came out as a winner at the end. She doesn't just prepare herself for the next task, but she also helps other children, youth and adults and teaches them music. Her contribution may not be very big to the society, but the example set by her is surely big enough for the others to learn from it. She has her own non-profit centre names Blue Ocean Waves in London which offers services like music, vocals, dance, drama, art and yoga.
Jolene says, "Keep practicing. Love yourself and have faith in God. Nobody has the time to see your weaknesses. I have not achieved whatever I wanted because I am physically challenged. I have achieved it because I worked hard. I would not like to be called a celebrity, but I would definitely love to meet celebrities to help my organisation grow. I would love to be loved by everybody and always be remembered in people's hearts."
Jolene's Mantra.
"If you want to walk on water, you need to get out of your boat. You are the constructor of your own house. You can't expect your friend to help you even with a single brick. Work hard and enjoy the cream of your success one day." Vacancies & Volunteering with Blue Ocean Waves Centre
Do you have a passion to work with children with or without the special needs? We're always on the look out for new volunteers to help run our classes.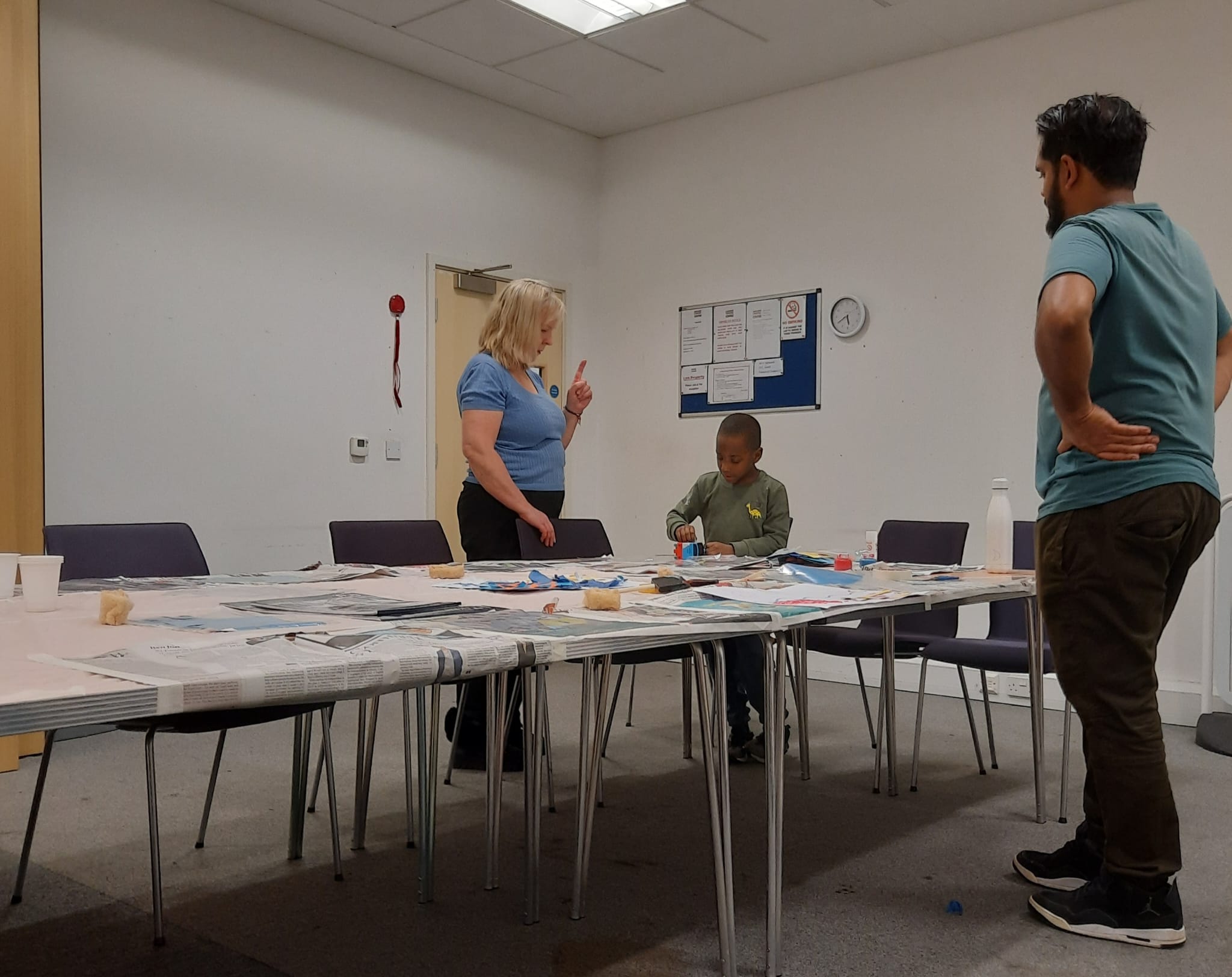 Rules at Blue Ocean Waves
Every Student need to get their own instruments/materials/ books/ stands/ stationery
Students need to arrive on time. 5 mins early preferred.
Students need to maintain the dress code of Blue Ocean Waves – Blue ankle length pants and the Blue Ocean Waves T-shirt.
No bullying/harassment/disobedience will be tolerated in the class.
Fees need to be paid by the 10th of every month. The fees need to be paid on a monthly basis.
We shall send students for graded examinations only when the student is prepared.
Fees once paid are not refunded.
We do not compensate a class if missed unless it is a genuine reason like an emergency at workplace, school/college or an hospital appointment. And this needs to be informed 1 day in advance. We do not compensate if your are attending a party or have any mood swings or any personal reasons.
For any safeguarding inquiries, kindly contact Jolene 07448848009.

Jolene Dias Founder, CEO and Director, Blue Ocean Waves has been shortlisted as a finalist for The National Learning Disabilities & Autism Awards in 2021.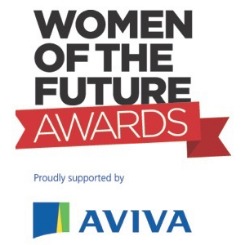 Jolene Dias Founder, CEO and Director, Blue Ocean Waves has been shortlisted for the Woman of the Future Awards 2021 under arts and culture Category.